Kids Fest - Full Event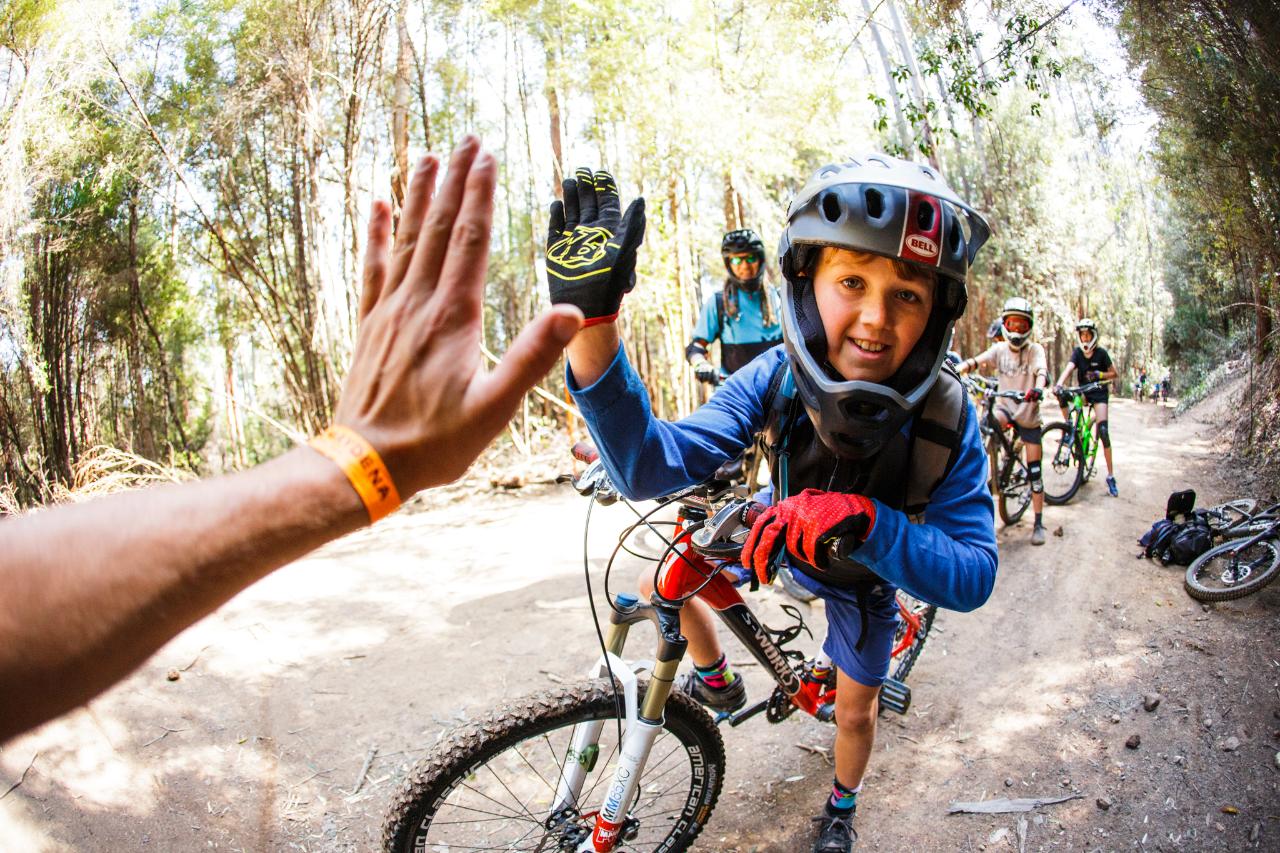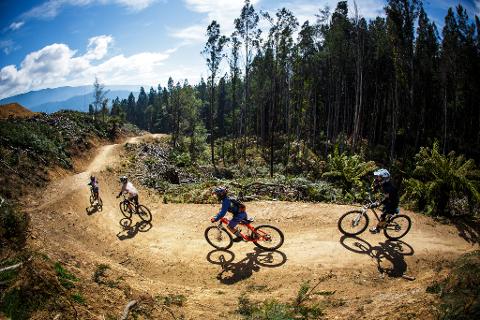 Location: Maydena, Tasmania
Product code: kids-fest
Kids Fest is the ultimate riding experience for your young shredder! The weekend will comprise of skills instruction, guided rides, and fun races and events. You can either purchase a day pass or a pass for a full weekend of activities. The weekend program will allow the kids to select different skill sessions based on their riding interests and riding style. Riders need to have mountain biked before and be confident riding green and blue terrain. In each session block, there will be a range of courses and coaches making this weekend accessible for all abilities!
For the Parents
Parents. This weekend is designed to bring young riders together and make friends with other kids who also love mountain biking. All sessions will be led by our MBP certified instructors and guides, split in groups with 6-8 riders in each, the instructors will ensure trails and skills are appropriate for your young rider. If you are keen to get involved, we have 5 spots open for parent volunteers to come and ride as tail guides, assisting the instructor with group management. If you would like to volunteer please contact rhys@maydenabikepark.com via email.
Prizing
All riders will have a chance to win amazing prizes from some of the parks sponsors.
Registration Includes:
Friday Meet & Greet

Phat Friday fun race or free ride evening session

2 x 2.5 hr morning skill sessions of your choosing

1 afternoon free ride / feedback sessions guided by coaches

1 afternoon flow race with coaches

Lunches Saturday & Sunday
Optional Add-ons:
Saturday Sunset Summit BBQ / Movie night - $29
Skill Development Sessions
Pump & Jump
Pressure control is the name of the game when it comes to jumping and pumping. This session will focus on the key points to getting in the air safely and consistently. This session is perfect for beginner and intermediate jumpers
Braking & Berms
Sometimes the best way to learn to corner faster is to learn how to slow down! This session will explore braking points and cornering techniques to have you carrying speed and confidence through every flow trail. This session is suitable for all ability levels!
Tackle the Tech
Roots and rocks can be
intimidating, this course will teach you about how you can control your body
weight to feel confident and smooth through the rough terrain. This session is
for those who are confident on flow trails and are looking to dip their toes
into the blue technical tracks at the park.
Steep n Deep
Maydena Bike Park is known for its steep loamy trails. Your guide will gradually introduce you to the body position and braking techniques that are essential to improve your control and confidence in steeper terrain. This session is geared toward more experienced riders, looking to tackle some steeper terrain.
Feel the Flow
Become the master of flow trails! In this session you will experiment with direction control and line choice, to master green and blue flow trails. You will leave, carrying heaps of speed and style!
Event Program
Friday January 10th
1600 – 1700 – Meet & Greet – Get to know the coaches, the sessions and form groups for the evening.
1700 – 1900 – Phat Friday – Kids Edition! Race your new riding crew down Scandanavia, one of the parks most flowy descents. Racing is optional, if you would prefer to call it a day or just ride a couple extra laps, that is cool too.
1900 – Finish – Phat Friday Awards & Pizza Aprés
Saturday January 11th
0930 – 1200 – Skills Sessions – Select one of 3 options
Pump & Jump (Red Flag) – novice – intermediate jumpers

Braking & Berms (Green Flag) – novice / Intermediate riders

Feel the Flow (Black Flag) – novice/Intermediate riders

1200 – 1300 – BBQ Lunch on the oval
1300 – 1600 – Skills Sessions – Select one of 3 options
Pump & Jump (Red Flag) – novice – intermediate jumpers

Braking & Berms (Green Flag) – novice / Intermediate riders

Tackle the Tech (Black Flag) – intermediate / advanced riders
1630 – Group Debrief
1730 – 2100 – Summit BBQ – Video Night Feat. Return to Earth
Sunday January 12th
0930 – 1200 – Skills Sessions – Select one of 3 options
Pump & Jump (Red Flag) – novice/intermediate jumpers

Feel the Flow (Green Flag) – novice/Intermediate riders

Steep and Deep (Black Flag) – intermediate/advanced riders
1200 – 1300 – BBQ Lunch on the oval

1300 – 1600 – Fun Racing! – Coaches present

1630 - Awards @ RockShox Beer Garden